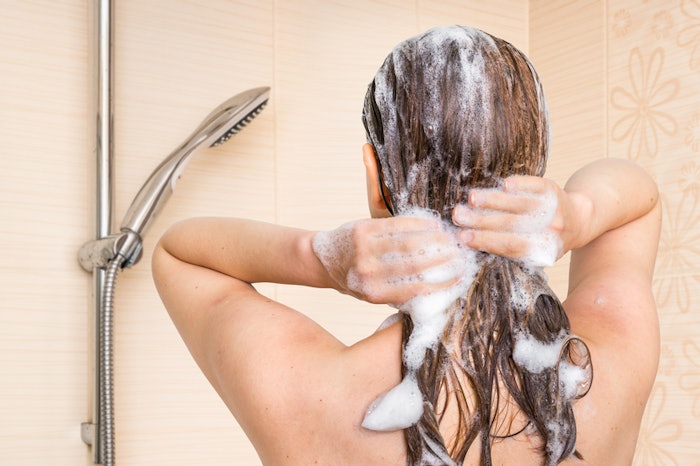 A new study from The NPD Group finds that sales of prestige hair products in the United Kingdom are surpassing pre-pandemic levels, increasing 67% from January 2022 to the end of September 2022, compared to the same period in 2019.
The study credits the sales boost to the closure of hair salons during the pandemic lockdowns. During that time, consumers purchased prestige hair treatments, shampoos and conditioners to maintain their hair at home—and continue to do so today.
This shift in consumer behavior not only increased sales in the prestige hair care category, but also grew the value of the prestige hair care market to £29.8 million, an increase of 18% compared to the same period in 2021, according to the study.
(To compare, Q3 2022 U.S. prestige hair care sales totaled $853.8 million, representing 23% growth year-over-year, a rate almost identical to Q2. Key drivers included products offering restoration and strengthening benefits. U.S. category sales online and in brick-and-mortar are almost evenly split, per NPD. In addition, the sector has actually reduced the number of units sold on promotion by 2 points.)
In addition, the study predicts that sales will continue to increase in this category online: 67% of all prestige hair products sales are made online.
Emma Fishwick, account manager, NPD UK Beauty, explained, "Many people are loyal to the products within their hair routine, and the online channel lends itself to replenishment purchasing. Online also allows the consumer to be savvier when searching for products to see where they are most competitively priced."
Daily rinse shampoo and conditioners are high performers in the prestige hair care sector.
Dry shampoo is also selling well, increasing 68% in the nine-month period compared to 2021. The sales increase suggests that because consumers are commuting again and socializing more, they may be opting for an on-the-go quick fix, according to the study.
In addition, hair styling products experienced double-digit sales growth in this period compared to last year.
The skinification of hair is also making inroads in the prestige hair care category, according to the study.
As consumers educate themselves about the ingredients in their hair care products, they are turning to multistep hair care routines similar to skin care regimes. Brands are responding by creating targeted hair care products that address specific issues and problems that fit within those hair care routines.
For example, sales of hair care oil increased 34% and hair serum went up 33% in the nine-month period of 2022 compared to last year.
Fishwick said, "The prestige hair category has performed incredibly well since the beginning of the pandemic. Consumers are upgrading their hair care routines with everyday-use prestige products, such as daily rinse shampoo and conditioner that by their very nature address specific concerns from dry and damaged hair to split ends and frizziness. This is a major shift, and we believe that the 'skinification' of haircare is here to stay."