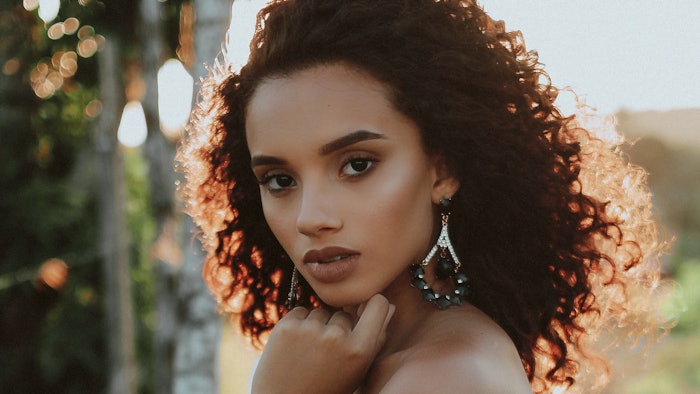 Photo by Caique Silva on Unsplash
Prestige hair care is set to boom. 2021 U.S. prestige hair product sales were up 47% year-over-year in 2021, totaling $2.6 billion, according to NPD data. And, for 2022, the sector is expected to jump 15% year-over-year.
Notably, expansion in the category is anticipated through 2024, averaging 15% growth in the United States over the next two years. This is backed up in shopper data, which shows that more than 90% of consumers plan to purchase some type of hair product in the next six months. 
Categories that will benefit moving forward include hair and scalp treatments, relaxers, chemical straighteners, hair gummies and vitamins, per a new NPD report.
Efficacy is front and center in this category expansion, the analysis notes. In fact, more than 50% of hair product consumers say they stick with products that work, while 49% are willing to pay more for them.
"Both functional and fun, the hair category is winning with consumers in more ways than one," said Larissa Jensen, beauty industry adviser at NPD. "Since the onset of the pandemic, consumers have taken more of their hair routines in-house, sought ways to treat themselves outside of the salon, and have grown more educated on hair conditions and product ingredients. We can expect the category to continue to show strength, as consumers strive to look more polished re-entering society, and product innovations continue to capture their interest."
2021 Prestige Hair Care Recap
2021 prestige hair care results were in part powered by a 45% jump in hair styling product sales amid a return to greater away-from-home activities. During this period, an additional 6.7 million hair care buyers came into the prestige hair space, while spend per buyer rose 29%.
Big jumps were seen in scalp care (up 49%), clinical brands (up 34%), and skin + hair brands (up 32%—double volume achieved in 2018) per NPD. The jump in clinical sales reflects Spate and Google data that showed search gains for dermatologist-recommended shampoo and dermatologist-recommended hair growth products.
Styling winners included hairsprays, gels and mousses, among other formats.
The price sector within prestige hair care that had the largest gains was the $20-25 range. At the same time, Black-founded prestige hair brands experienced 70% sales growth in 2021, yet they still only comprise 4% of the prestige sector.
On the mass side, hair care grew 17%, per NielsenIQ, while hair removal sales grew 10% and hair treatment sales grew 28%. The top in-store hair launch in the mass space was Function of Beauty at Target, which garnered $41 million in sales.