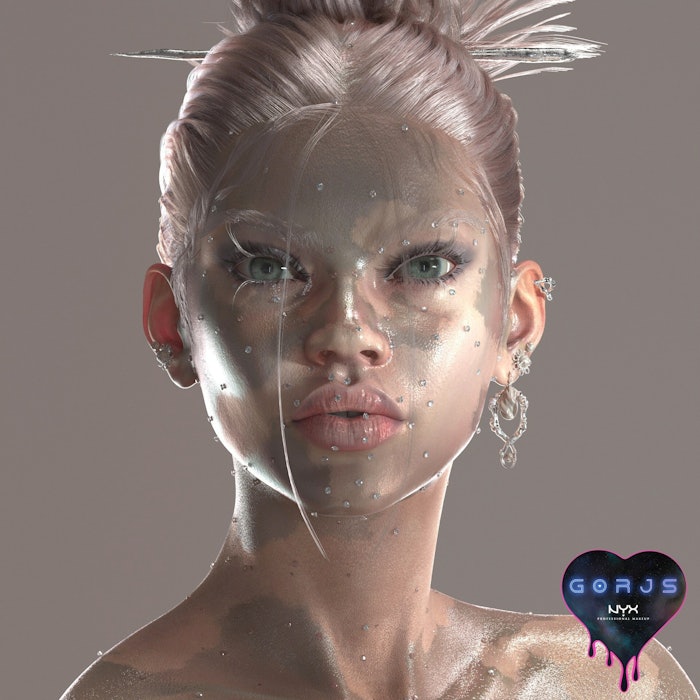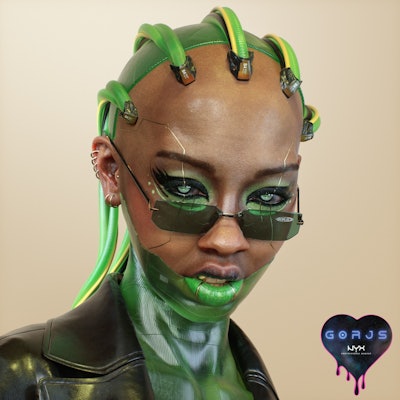 NYX Professional Makeup has announced the Dream Vortex NFT collection, the first artist collection for the GORJS beauty DAO. Participants can mint an NFT pass via OpenSea on April 27, 2023.
The brand recruited Team Alpha, a roster of nine artists based on their talents, exceptional expertise, and global impact on the 3D avatar community to create 4,150 unique NFTs for Dream Vortex.
Dream Vortex is the first opportunity for the GORJS Team Alpha artists to experiment and shape the direction of beauty in the metaverse through the DAO.
Each unique piece of art is derived from their interpretation of a new era of beauty, building on the values of diversity, inclusion, creativity and entertainment.
The NFT art offers distinct utilities, such as background, body parts, eyes, makeup, hair, and clothing.
The GORJS Dream Vortex launch consists of a multi-phased approach, allowing the FKWME Pass Holders a guaranteed airdrop following the sale. The first phase will be allocated for members who earned GORJS "crowns," NFT badges that the community can obtain by engaging in quests within GORJS, and will guarantee their mint on OpenSea.
The second and third phases are attributed to the allowlist and waitlist members, followed by the fourth phase for general sale on OpenSea.
Artists were paid an upfront stipend to work on their collections and will receive royalties on all primary and secondary sales. Additionally, all nine artists will retain full ownership of their unique avatar IP.
Yann Joffredo, global brand president of NYX Cosmetics, said, "Dream Vortex fosters the idea that creative expression should not be limited to any one group and establishes a digital foundation for global creators and artists who can participate in the DAO. At NYX Professional Makeup, we're championing our community to define the future of beauty and lead the cultural conversation around what digital makeup artistry will be in Web3, the metaverse and beyond."