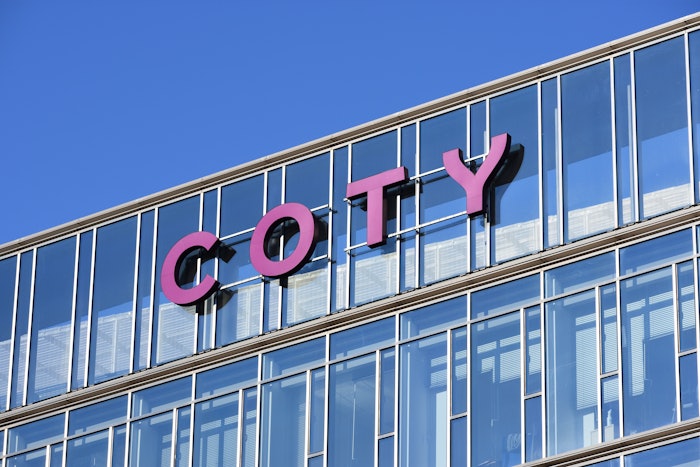 OlekAdobe - stock.adobe.com
Coty Inc. is set to sell 33 million shares of outstanding Class A common stock on the professional segment of Euronext Paris.
Update: Coty has announced the pricing of its global offering of 33 million shares of outstanding class A common stock: $10.80 or €10.28 (based on a spot EUR-USD FX of 1.0509). The company has also announced the admission to listing and trading of its class A common stock (including the shares of class A common stock to be issued pursuant to the offering) on the professional segment of the regulated market of Euronext Paris following approval by the Autorité des marchés financie of the prospectus prepared in connection with such listing.
Shares on Euronext Paris have begun trading today. 
Previously: The global offering allows investors to purchase Coty shares in euros on Euronext Paris or U.S. dollars for shares listed on the New York Stock Exchange.
The company noted, "Coty currently intends to manage its outstanding share count through discretionary settlement of one or more of its outstanding total return swaps. Coty expects any such settlement to occur over the next 6 months and in an amount not to exceed 27 million shares, although there is no definitive transaction to announce at this time."
In May, Coty announced its intention "to explore a dual listing on the Paris Stock Exchange."
At the time, Peter Harf, Coty's chairman, said, "Paris is the historic home of beauty, and the industry still holds a special attraction for investors there. The board's interest in exploring a potential listing on the Paris Stock Exchange has been made possible thanks to the progress Coty has made under Sue's leadership. We have seen consistent growth over the last 10 quarters, in line with or ahead of market expectations, underpinned by targeted investment, disciplined cost controls and a clear debt reduction program. The strength of this performance is testament to Sue's reputation as one of the beauty industry's most innovative and talented figures, and the leadership team she has built at Coty."
The May announcement coincided with an employment agreement with Coty CEO Sue Y. Nabi that reaches through 2030.
The Paris listing news follows Coty's recent upgrade of fiscal 2024 forecasts.
Coty now expects a 10-12% gain in core like-for-like sales growth in first half of fiscal 2024 (previous growth forecast for the period: 8-10%).
For full-year 2024, Coty now expects an 8-10% jump in core like-for-like sales, compared to the earlier forecast of a 6-8% gain.