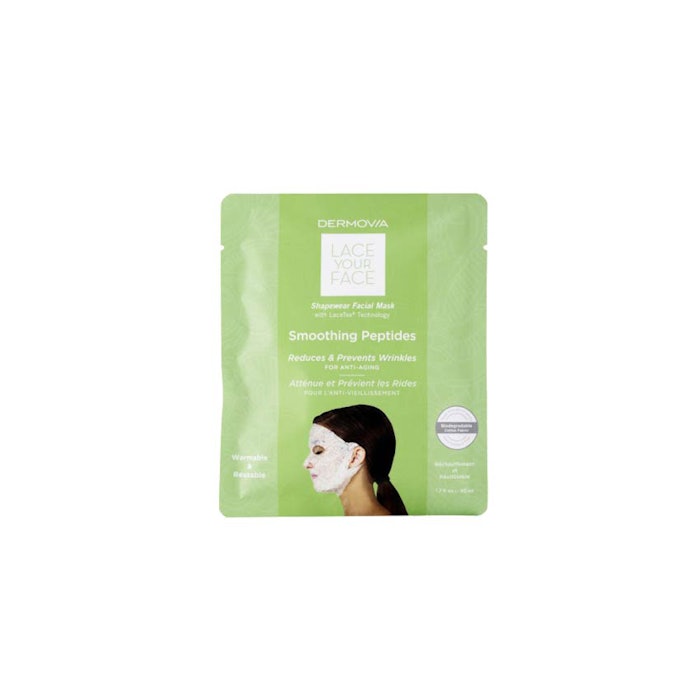 Cosmoprof North America 2017 hosted 1,278 exhibitors and more than 36,000 visitors. This year, the event enhanced its focus on emerging brands in the consumer and professional space, multicultural beauty as well as a significant focus on 49 "green brands."
What's next: • Belleza y Salud Bogota, September 27-29, 2017 • Cosmoprof/Cosmopack Asia, November 14-16, 2017/November 15-17, 2017 • Cosmoprof Bologna, March 15-18, 2018 • Cosmoprof North America, July 29-31, 2018 • Cosmoprof Mumbai, September 10-11, 2018 • July 29th through 31st, 2018.
In the age of Instagram and K-beauty, mask concepts are at an all-time high. Lace Your Face has developed a new cotton facial treatment mask that delivers clinical-grade compression as product is absorbed into the skin.
The stretchable masks, similar to medical gauze, can deliver a range of the manufacturers' formulas, from Clarifying Mulberry Leaf to Exfoliating Papaya. But the real innovation lies in the full-face sterilized compressor mask, which hooks over the ears and under the chin to stimulate the skin and blood flow.
The company has developed consumer and professional grades of the brand. Each treatment pack contains one mask and 1.7 oz of serum, enough for two treatments.