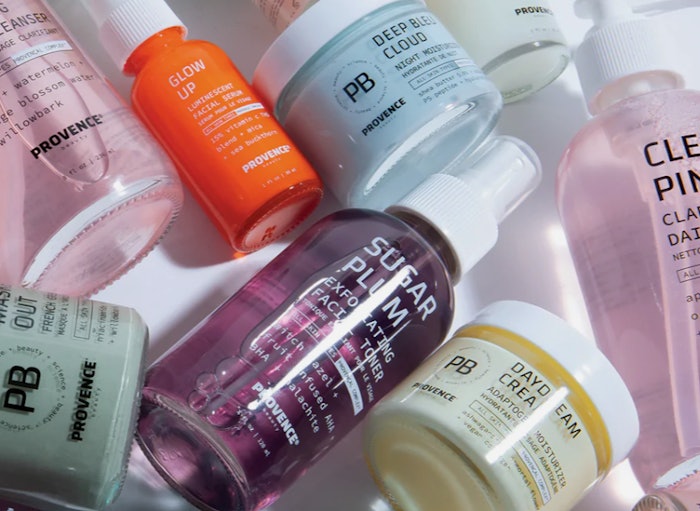 LA-based Provence Beauty is a new French-inspired skin care range pairing natural ingredients and clinical efficacy, launching exclusively at Ulta Beauty.
The launch comes amid increased pressure on "clean" brands to clarify efficacy and natural claims, as well as a rise in clinical beauty.
All products are vegan and meet the retailer's clean criteria and retail for $25 or less.
Flagship ingredients include anti-aging immortal flower, antioxidant-rich white mulberry, hydrating plum, collagen-promoting pine bark and moisturizing apricot.
SKUs include:
Glow Up Luminescent Facial Serum
Alpha-Bet Elixir
Immortal Nightmilk Youth Restore Facial Serum
No Baggage Adaptogen Eye Cream
Deep Bleu Cloud Night Moisturizer
Masked Out French Green Clay Mask
Daydream Cream Adaptogen Moisturizer
Sugar Plum Exfoliating Facial Toner
Immortal Bloom Cleansing Balm
Clearly Pink Clarifying Daily Cleanser