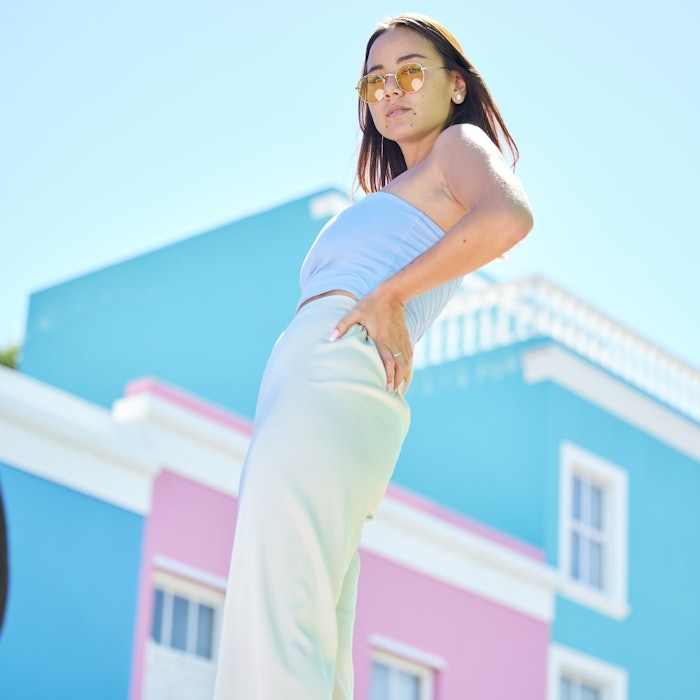 Among the Gen Z beauty trends unearthed in a recent Instagram x WGSN report was an increasing use of makeup and beauty products as a form of self-expression, rather than an augmentation of beauty. But perhaps more eye-opening, the report noted that "two out of three Gen Z shoppers plan to buy skin care or beauty products that protect against extreme weather and sun.
This is a significant opportunity for "climate-proof" ingredients and formulations that defend against "rising air pollution and intense UV rays," per the report.
Indeed, innovation in this area has been underway for years. Recent examples include Lubrizol's Xpozuki biotech ingredient, which prevents, defends against and repairs this exposome damage in the skin, scalp and hair.
Elsewhere, Jojoba Desert has unveiled clinical research that reportedly shows JD Jojoba Oil usage "results in marked skin barrier improvement and superior moisturizing effect." This could have positive effects on skin hydration and moisturization, as well as its defense against external aggressors such as bacteria, irritants and pollution.
JD Jojoba Oil's impact on the skin barrier and moisture retention was investigated in 22 female panelists (average age 50) with normal and dry skin types. Subjects underwent 28 days of twice a day application of the oil as a moisturizer. Measurements were then taken on the face to assess long-term impacts and the forearm for short-term results. The results purportedly showed that JD Jojoba Oil decreased the TEWL (transepidermal water loss) within 24 hours after application and reinforced the hydro-lipid barrier after 14 and 28 days.
The company also aimed to prove the moisturization effect attributed to JD Jojoba Oil. An in-vivo study was conducted to define the direct influence of the oil on the level of skin moisturizing for the short term. The results reportedly showed that JD Jojoba Oil had a notable short-term moisturizing effect, increasing hydration by 30% within the first half hour after application.  
On the brand side, Prose and BreezoMeter are partnering to develop personalized hair products that take into consideration BreezoMeter's data around environmental factors such as exposure to smoke, air pollution and other geo aggressors in a specific location.
Chanel has also moved into the pollution defense space with the La Mousse Anti-Pollution Cleansing Cream-to-Foam, "a cleanser with a rich cream texture that transforms into an enveloping foam, refreshing skin and gently removing traces of makeup, sunscreen and pollutants."
Meanwhile, Drunk Elephant's D-Bronzi Anti-Pollution Bronzing Drops with Peptides is a serum that addresses dark spots, fine lines and wrinkles by defending against pollution and environmental stressors. The formulation features cocoa extract for antioxidant and soothing benefits, platinum peptides to reduce the appearance of fine lines and wrinkles while promoting visible elasticity, and chronocyclin to deliver vitamin D-like antioxidant benefits.
Moving forward, brands will be tasked with ramping up defense, rather than simply repair, and to prove the claims they make about protection against an increasingly harsh climate.