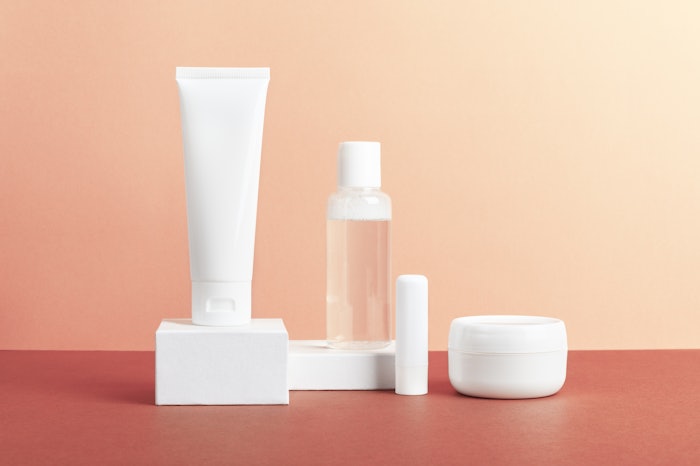 Founders will be front-and-center at Beauty Accelerate 2022 in NYC, which is taking place September 28-29. In a series of revealing Q&A's, attendees will have a chance to listen in on the secrets and lessons accumulated by the founders of Danessa Myricks Beauty, Solawave, Fekkai, Bloomeffects, Kate McLeod, Ami Colé, Upgrade and more. 
>>>Registration is now open; sign up now for best rates.<<<
Tik Tok Famous Skin Care
Solawave's founding duo, Andrew Silberstein and Eli Bailey will also take the stage at Beauty Accelerate 2022.
Mashable noted that the brand is "Tik Tok famous," while Harper's Bazaar recently declared, "the SolaWave Bye Acne: 3 Minute Light Therapy Spot Treatment is an excellent match to its lifting and radiance-enhancing sister device, the Advanced Skincare Wand with Red Light Therapy, and worth adding to any skincare rotation."
The brand is also a favorite of celebrities like Reese Witherspoon and Mandy Moore.
Makeup Artists' Fan-favorite
Danessa Myricks has been called "your makeup artist's favorite makeup artist" by Allure. Her expertise in color cosmetics is unquestionable. So it's no surprise that her brand, Danessa Myricks Beauty, has been praised by Allure, Pop Sugar, Ebony and more.
Beyond great products, Myricks has a mission for meaningful inclusion in beauty. As she told The Zoe Report: "I want my brand to feel like a place where everyone feels at home and can say, 'I belong there, I can find myself in there,' and discover what their possibility can look like."
Clean & Inclusive
Ami Colé founder Diarrha N'Diaye-Mbaye will soon take the stage in conversation at Beauty Accelerate 2022 in NYC, which is taking place September 28-29. Registration is now open.
Ami Colé, a clean beauty brand created for melanin-rich skin, launched in 2021 with face and lip products, including the Skin-Enhancing Tint, the Lip Treatment Oil and the Light-Catching Highlighter, a translucent balm made for melanin-rich skin tones.
Since then, the New York Times has declared: "Ami Colé Fills a Void In Black Beauty Products," while The Cut praised its setting powder and Today called Ami Colé a "trailblazing beauty brand you should know about."
In addition, the editors at Glamour have said of the brand's Lash-Amplifying Mascara: "This mascara gives me insane length." 
Tulip-powered Beauty
Bloomeffects founder Kim van Haaster will also be joining Beauty Accelerate 2022. 
Bloomeffects' tulip-based skin care has also garnered widespread praise, with Bustle exclaiming "I Replaced My Retinol With Tulip-Based Skin Care & Now I'm Hooked," while Stylist explained "why tulip skincare is the key to plump, dewy skin."
The brand recently relaunched its Tulip Dew Cream with a reformulated oil blend enriched with essential fatty acids to help retain moisture, reinforce and smooth skin's surface.
It also launched the Black Tulip Collection, comprising upcycled material from black tulip petals, which are rich in flavonoids.
Founder-led Refresh & Category Disruption
Frédéric Fekkai, founder of the eponymous hair care brand, and Upgrade founder Britney Winters will join Beauty Accelerate to discuss beauty business growth and excellence, spanning several decades of experience.
Four years ago Fekkai reacquired his namesake brand and remade it for an era that values clean, sustainable brands.
Since that time, the brand has launched a buzzy Apple Cider Vinegar collection, which features a three-step regimen said to harness the benefits of apple cider vinegar to detoxify, stimulate and regulate for a healthier, more balanced scalp.
PopSugar praised: "The Fekkai Apple Cider Detox Scrub ($30) definitely worked its magic in removing excess oil, flakes, and product build-up without stripping the scalp or over-drying my roots."
Fekkai also launched the throwback Shea Butter Collection, a hair care line from the 1990s, at Ulta and Fekkai.com, and entered travel retail with DFS Group.
Meanwhile, Fast Company has said that "Britney Winters is democratizing the wig industry with Upgrade," an ecommerce platform for custom wigs and raw human hair extensions.
She also happens to be the entrepreneur behind Mary J. Blige's golden Super Bowl locks.
It's no surprise, then, that in May of 2022, Upgrade announced a $1 million seed extension led by The Artemis Fund and Mercury Fund, the notable, Bracken P. Darrell and ANIM.
Upgrade claims to be the only ecommerce platform to offer business and FinTech capabilities within its wig and hair marketplace.
The new funding came as Upgrade is debuted a monthly subscription service for stylists to manage orders and communicate with consumers. Upgrade is also offering micro-loans to its subscribers to provide capital for stylists to invest in inventory and expansion opportunities. 
Plastic-free Upstart
Kate McLeod and Nichola Gray, co-founders of  water- and plastic-free beauty brand Make McLeod, will speak to scaling an at-home small business into a seven-plus-figure operation in three years, as well as the evolution of the clean beauty industry. They will also offer insights into establishing major retail partnerships.
In its short lifespan, the brand has launched the Face Stone solid moisturizer and expanded to Sephora.
Forbes declared This Solid Moisturizer Is A Godsend For Pregnancy Self-Care, while The Strategist called it The Lotion Bar I've Gifted to Myself, My Mom, and My 88-Year-Old Grandmother.
Kate McLeod left a career in finance to become a pastry chef, called off a wedding and returned to reunite with her first love, found solace on a yoga mat, and accidentally stumbled into the world of skincare via a chunk of cocoa butter. Kate uses her classical culinary training to harness the power of natural ingredients and transform them into award-winning, zero waste products. She currently lives in the Hudson Valley with her husband Justin and two children, Oliver and Margaux.
Co-founder Nichola Gray is an experienced operator with a passion for problem solving and innovation who leapt at the opportunity to join Kate McLeod in bringing her business out of her kitchen and into the world. Gray has led the company's efforts to scale its made-from-scratch manufacturing capabilities and double down on its sustainability initiatives. 
>>>Register now for best rates to this can't miss two-day event.<<<