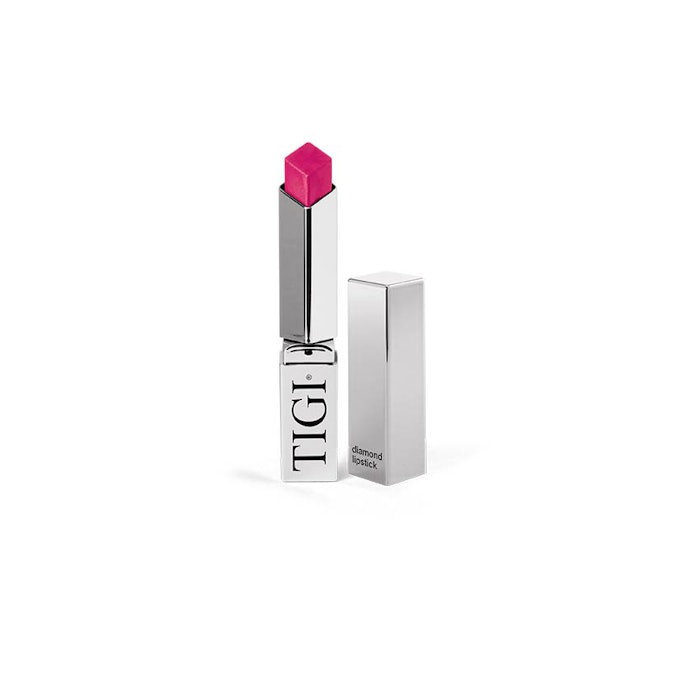 CVS Pharmacy's transition from sick care to self-care began in 2015 with the rollout of better-for-you beauty products. Today, the new store format has expanded to more than 800 stores, with 3,400 more featuring expanded beauty offerings. Now, the company is taking the next step in its evolution, further expanding better-for-you beauty and an unexpected mix of on-trend and K-beauty brands.
CVS carries more than 700 derm-related SKUs.
Meet the CVS Shopper
According to company representatives, 80% of CVS customers are women, most of whom have very little time for themselves. Many of these consumers choose to "cocktail" their beauty choices, freely mixing mass and prestige brands, always on the hunt for "what works and what's fun."
The pharmacy retailer recognized an opportunity to enhance its selections for these savvy time-starved shoppers as they wandered the aisles while waiting for a prescription to be filled. The result is a mix of brands that delivers innovation to the consumer that give them joy and confidence that they can trust.
Targeting "Ingredients of Concern"
The broader CVS strategy to support consumers' self-care manifests in beauty primarily through ingredients and efficacy. As technology has advanced, brands and retailers have found it increasingly feasible to remove "ingredients of concern" from their shelves.
To that end, CVS has announced that, by the end of 2019, it will remove parabens, phthalates and the most prevalent formaldehyde donors from its 600 store-brand brand beauty and personal care products, including lines from CVS Health, Beauty 360, Essence of Beauty and Blade. (The Promise Organic line contains none of these ingredients.) 
#LongLiveSkin
Skin is a massive category for CVS, which carries more than 700 derm-related SKUs. So, in addition to revamping store brand formulas, the retailer is giving consumers dermatologist advice on how to take better take care of their skin, in particular the importance of SPF.
As part of the #LongLiveSkin campaign, the retailer has removed any non-broad-spectrum sun care products from its shelves, as well as those with an SPF below 15.
CVS representatives explained that 70% of CVS pharmacists are asked about skin care conditions daily, including advice on OTC products. (Pharmacists give consumers feedback based on ingredients, but do not recommend specific brands.)
CVS now carries about 2,000 organic, natural and "natural-inspired" beauty products.
In response, the retailer assessed the top prescriptions related to skin care, including those treating chronic conditions such as acne and eczema, as well as those treating episodic skin care issues such as rashes, burns and sunburns.
CVS also gathered data on skin-related side effects related to prescription drugs, most commonly dryness and photosensitivity. The retailer used this data to curate an assortment of products that will be situated beside the pharmacy checkout for maximum convenience.
These stations will also include educational materials for those who don't have a chance to consult directly with a pharmacist.
Going Natural and Organic for Parents and Babies
With its revamped brand mix, CVS now carries about 2,000 organic, natural and "natural-inspired" beauty products, according to the retailer. For instance, CVS now carries Organic Doctor, an organic-certified brand from the United Kingdom.
The brand features a range of "Snail Gel" powered skin care products, which offers on-trend hydration. (In a nod to its customers' sensibilities, CVS notably does not use the term "snail mucus.").
"To help improve customer exploration and inspiration, a new 'trend wall' has been added to 2,000 stores featuring new launches and niche brands."
The NSF-certified, CVS-exclusive Promise Organic line introduced its line of face and body products in 2015; now, the brand is expanding into baby care. The move is in line with a broader trend of brands pushing into the baby care space. For instance, Dove recently launched Baby Dove, its first new U.S. category since Dove Men+Care in 2010.
Targeting parents seeking safer, gentler products for their children, the CVS line comprises body lotion, replenishing body wash with oatmeal, synthetic chemical-free sunscreen and a gentle diaper rash ointment.
Expert-approved Skin Care
Efficacy is a critical element of the CVS skin care strategy, which is why the retailer has expanded its range of dermatologist-tested brands with a point of difference. For instance, the company's Skin + Pharmacy Advanced Acne Therapy Kit leverages Microsponge technology that encapsulates active ingredients for a slow time release and less skin irritation.
Meanwhile, its sun products that include an SPF amplifier to allow consumers to apply fewer ingredients while still delivering a higher SPF protection.
K-beauty at the Pharmacy
Alongside its push to deliver better-for-you beauty, CVS is increasingly focused on the trend-forward brands that retail for a premium and create savvy consumer excitement.
"To help improve customer exploration and inspiration, a new 'trend wall' has been added to 2,000 stores featuring new launches and niche brands," according to a company statement. "A beauty discovery zone highlights on-the-go options at checkout."
CVS has also partnered with Peach & Lily's Alicia Yoon, who has been a critical element in K-beauty's expansion across virtually every retail channel. Yoon's curated selection of more than 100 K-beauty products, dubbed K- Beauty HQ, will be available in more than 2,100 CVS Pharmacy locations. Some products will be exclusive to CVS.
Yoon's selections focus on "innovative, eye-catching and easy-to-understand products, including benefit-focused masks, multi-step skincare regimens, whimsical cosmetics and innovative ingredients like egg oil, snail mucin and more," according to CVS.
The K-beauty collection will include Yoon's new brand, Peach Slices, which will be exclusive to CVS, offer fun and ease to consumers, and comprise ingredients such as honey and yuzu.
CVS is debuting a range of on-trend and socially trending brands.
Other CVS exclusives include Frudia skin care, which is waterless and fruit-based, comprising only active ingredients for targeted skin benefits; Elisha Coy, which incorporates naturally derived ingredients such as snail mucin to help replenish skin's moisture and support cell regeneration; JJYoung by Caolion Lab, a pore-focused brand offering steaming and cooling for on-the-go facials; and the Ariul EGG Collection, including egg oil, which helps reduce inflammation, boosts elasticity and fights free radicals.
Non-exclusive best-selling Korean brands include the Ariul mask brand with a juice-cleanse-inspired line; The Saem natural products that include materials such as mineral-rich water from Iceland and waratah from Australia; the Holika collection, comprising Sanrio-inspired Gudetama peeling gels and oil-to-foam cleansers.
CVS will provide in-store K-beauty education and a dedicated online hub for trends and product and ingredient information.
Beyond the Salon
CVS carries its own exclusive beauty brands, including Beauty 360's national brand-equivalent products, as well as the MUA (Make Up Academy) color cosmetic line, which includes makeup brushes, eye makeup and a Tips & Tricks range comprising illuminizing primers, finishing powders, mattifying balms, color correcting balms, contour powders and highlighting powders.
Now, CVS is debuting a range of on-trend and socially trending brands, in line with competitor Walgreens' plan to add NYX Professional Makeup products to nearly 2,000 stores across the US and Puerto Rico.
For instance, the retailer is adding a selection of WunderBrow products, including the Wunder2 smudge-proof brow gel, which lasts for two days. The brand, which is exclusive to CVS in the physical retail channel, was first introduced in a pilot program across 500 stores. Its success has led the brand to expand across 4,000 stores, according to the retailer.
CVS is also bringing Tigi Cosmetics' professional salon cosmetics into the mass retail space for the first time. The brand retails for a price point higher than a typical CVS beauty offering and features prestige packaging and formulations.
The company is also stocking Vinylux nail products which, in line with the CVS ingredient focus, are made without formaldehyde, toluene, DBP, formaldehyde resin, camphor, xylene or parabens. The products last seven days and do not require the use of light treatment, adding additional value and health benefits.
Future introductions will include lip plumping products and lash extensions, according to CVS.
Beyond Beauty
The CVS better-for-you ethos spans all of the retailer's categories, including dietary supplements that offer hair and skin benefits, as well as an expanded sleep-focused selection.
While there are no beauty-specific brands in the sleep expansion, there is a more holistic view of sleep that comprises sleep supplements with melatonin, humidifiers, sunlight simulators, white noise machines and therapeutic pillows.
This could be an area for potential growth for the beauty and personal care space.
Further reading: The intersection of beauty and sleep concepts.