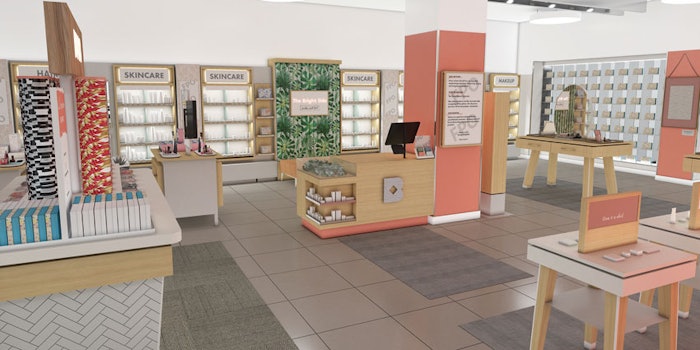 Walgreens, Birchbox and Target recently undertook new initiatives to, in part, combat the encroachment of Amazon. The moves were striking because they showed how retailers are both reaching toward prestige and discount opportunities to drive growth.
First, Walgreens took a minority stake in Birchbox and announced a pilot series of what it described as "Birchbox retail experiences" inside 11 Walgreens stores in major U.S. cities. The spaces will roll out through early 2019, featuring Birchbox branding, unique design features and Birchbox-curated product assortments featuring full-sized skin care, hair and makeup products from more than 40 prestige brands.
The spaces will be managed by Birchbox-trained Walgreens beauty consultants. Online, Birchbox will offer subscriptions via Walgreens digital properties to its monthly delivery services of personalized samples, as well as a "Build Your Own Birchbox" experience (BYOB) in-store.
The deal further escalated the pharmacy channel's push into prestige beauty and interactive experiences as the mass beauty segment continues to struggle—particularly in light of increased competition from Amazon. It followed a recent CVS-Glamsquad partnership that similarly illustrated retailers' desire to add services to their offerings to counteract e-commerce infringements.
Meanwhile, Target has announced the launch of Smartly, a new discount brand consisting of more than 70 personal care products such as razors and hand/body lotion and everyday items such as paper plates and laundry detergent, all priced between $0.59 and $11.99, with the majority priced below $2.
The discounted line is similar to the product array launched by Brandless in 2017, which included body wash, lotions and shave products, shampoo and conditioner, and facial care, all priced at $3. Brandless argued that its direct-from-the-source model avoided what it called the "brand tax" markup and, like Smartly, featured minimalist color-coded packaging.
As Amazon's reach into beauty and personal care expands, retailers are finding ways to innovate at both extremes of the pricing spectrum.