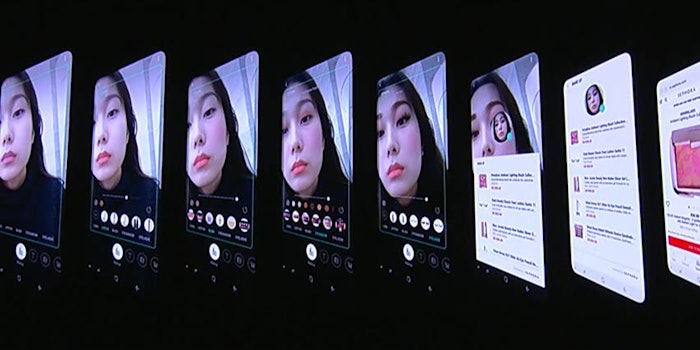 ModiFace has announced that its ModiFace Beauty AR technology has been integrated into the Samsung Bixby platform. The technology allows users to see real-time makeup looks on live video through their Samsung Galaxy S9/9+.
With a live video facial makeup simulation running at 30 frames per second, ModiFace Beauty AR utilizes precisely mapped shades from beauty brands to create realistic makeup augmented reality effects directly within Bixby.
Related: Modiface and MAC Cosmetics Team up for Try-on Mirror
The partnership will integrate new brands and features in the future, enabling new colors, looks and styles for uses, and continuously updated and refreshed product offerings.
"We are delighted by the partnership with Samsung, and especially by enabling our technology to be directly used within the default camera application within Bixby," said ModiFace founder and CEO Parham Aarabi. "This allows billions of users to have immediate access to ModiFace's industry leading beauty simulation technology, while at the same time enabling leading beauty brands to reach new customers on an unprecedented scale."