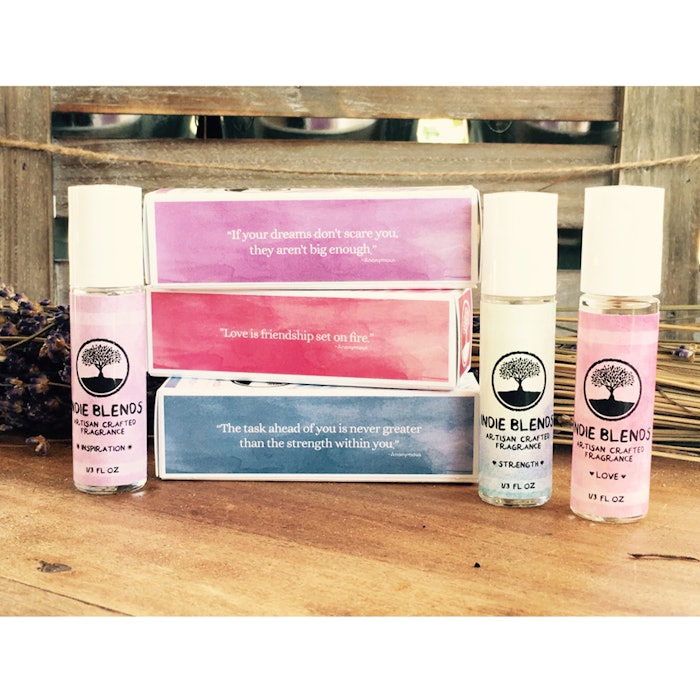 What it is: Indie Blends' Artisan Crafted Fragrances
Claims: This line of all-natural artisan crafted women's fragrances is the first launch the company has announced. The fragrances are named: Inspiration, Love and Strength, which were all custom crafted with the goal of empowering and encouraging each woman wearing them to feel confident with their inner and outer beauty. Each fragrance comes with an inspirational quote reflective of their name. Strength will be launching in the fall of 2016.
Ingredient highlights: Vegan, cruelty-free, no phthalates and no parabens.
Love: A blend of Sicilian bergamot, iris and lavender with base notes of sandalwood and musk.
Inspiration: A floral white lily fragrance oil, featuring a top note of lily of the valley, middle notes of jasmine and rose, woody, amber, musky, base note.