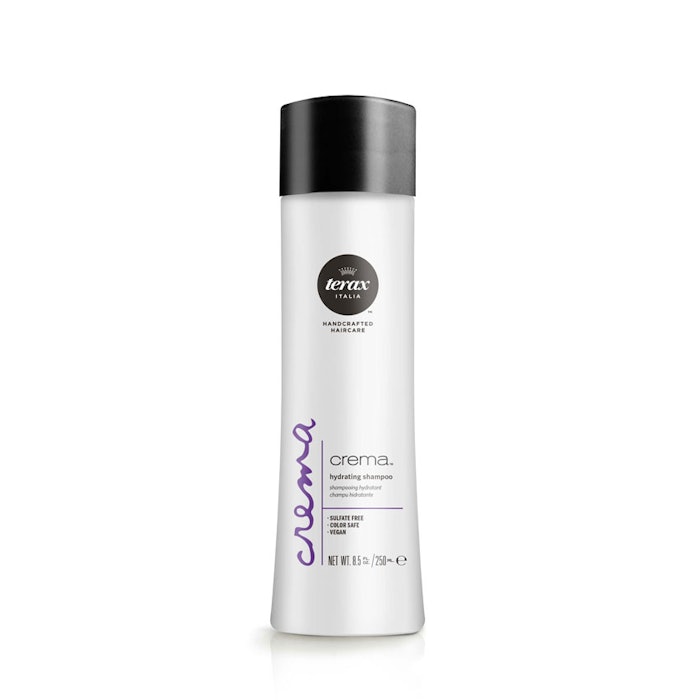 What it is: Terax's Crema Shampoo
Claims: This shampoo helps to moisturize, repair and leave hair feeling healthy. This product features a sulfate-free formula, providing a creamy lather without sacrificing any of the cleansing performance. The hydrolyzed quinoa is a protein that contains all eight amino acids and helps protect and nourish the hair. The plant-based sugar ingredients provide immediate, long-term hydration while also giving the hair a fuller, softer appearance.
Ingredient Highlights: Hydrolyzed quinoa, panthenol, pro vitamin B5, trehalose, elderflower, sulfate-free.