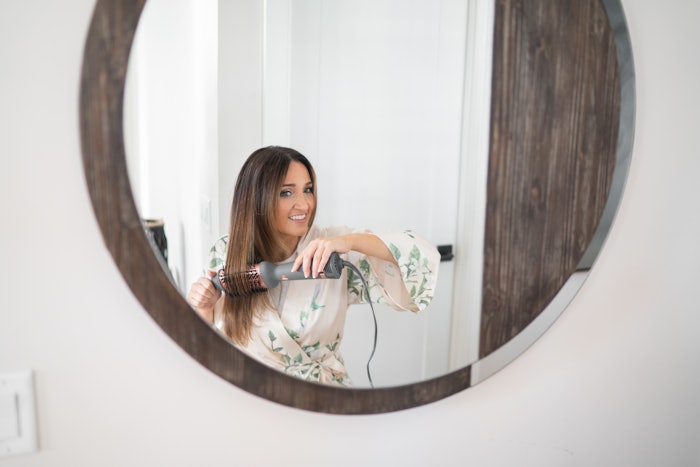 In early 2020, influencer Mindy McKnight (more than 25 million followers across social media platforms), in partnership with Maesa Group, launched the Hairitage hair care line online and in-store at Walmart, focusing on the core principles of accessibility, safety, efficacy and inclusion. Then, in February 2021, Hairitage added 18 additional wet line SKUs, bringing its total to 32.
Since that time, Walmart has enhanced its profile as a go-to beauty/personal care retailer via a retail partnership with Space NK, dubbed BeautySpaceNK, as well as through the addition of notable indie and upstart brands, including Versed, Bleach London and Dr. Squatch.
Today, in addition to its array of cleansing, conditioning and styling products for straight, wavy, curly and coily hair, Hairitage now offers newly added hair tools and attachments and accessories, including heated and volumizing brushes, jade combs, and scrunchies and clips (full details below).
"Today, we are at more than 48 wet care products in upwards of 4,350 Walmart stores," says Tara Brown, group chief marketing officer, Maesa. "Hairitage tools and accessories started in 2021 with 31 products and, today, the assortment has 42 products. Across all categories, the Hairitage range has over 90 products, and incubating the brand with Walmart has been a key factor in our expansion and they have committed to bringing real innovation to consumers at an affordable price point."
McKnight explains that the collection is inspired by the diverse hair textures and needs of her six children, who figure prominently in her social feeds. (The influencer explains that she keeps a roughly 80/20 split in her posts, favoring personal [80%] over promotional [20%] content.) In doing so, the influencer says Hairitage can service all needs within a single brand—at price points that range from $7.94-11.48 for individual wet line products, and $3.94-54.94 for tools and accessories (as of press time).
Brown notes, "As we have worked with Mindy and her team to expand the brand, it has been a collaborative approach. As we saw success in the market for our wet care products, it felt like an obvious next phase to launch with tools and accessories. The magic of Hairitage innovation lies in the dialogue that Mindy has with her community and the inspiration she gets from within her own family. For the new latest expansion into tools and accessories, we asked our Hairitage family what they wanted to see from us in a poll on Instagram, and the number of responses for hot tools and attachments was overwhelming. This sort of insight together with Mindy's own expertise gives us a unique lens on innovation and expanding the Hairitage brand."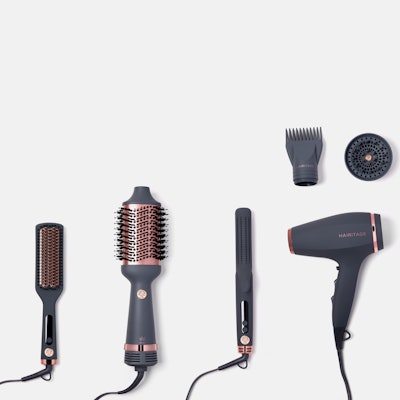 The newly launched tools and attachments include the ceramic tourmaline Smooth Sailing Heated Brush, designed to minimize frizz; the Up In The Air Volumizing Brush for an at-home blowout effect; the Go With The Flow 2-in-1 Styler for both curling and straightening; and the Meant To Be Diffuser and Stretch It Out Comb attachments for the Hairitage Comin' In Hot Hair Dryer.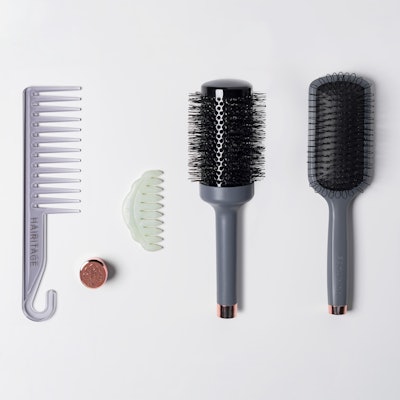 The new brushes and combs are all priced below $10 and include the Good Vibes Jade Comb, designed to stimulate hair follicles; the ceramic-barreled Round We Go Thermal Brush for frizz-free blow-outs; the Triple Threat Detangling Brush with nylon looped bristles for easy, gentle brush-through; and the Hang in There Shower Comb.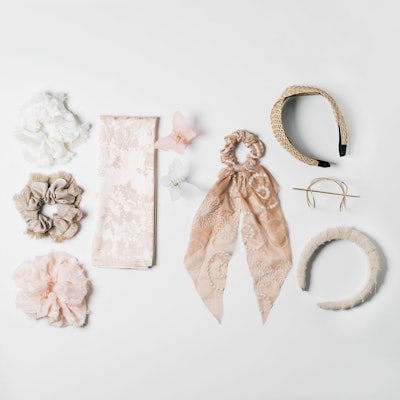 Finally, Hairitage's new "Take Me To The Beach" 2022 fashion accessories collection includes butterfly clips, scrunchies, headbands, bun cuffs and a satin head scarf, while its new functional accessories include the Soak It Up Microfiber Scrunchie, designed to reduce dry time and frizz; the Hold My Hair Shower Basket; and the Strike A Pose Handheld Mirror.
To simplify the in-store product discovery experience, Walmart has housed all the brand's offerings in a single location. In addition to increased convenience, the strategy breaks down the "ethnic" hair care aisle paradigm that has increasingly fallen by the wayside in beauty retail.