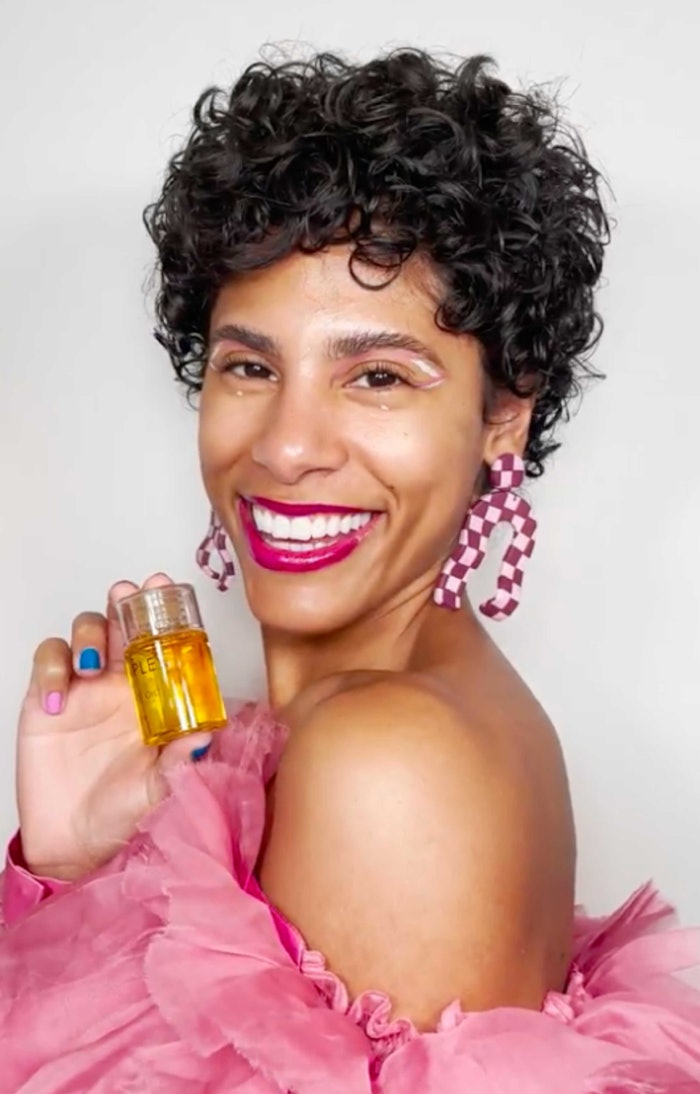 OLAPLEX EVENT ALERT: Beauty Accelerate 2022 in NYC will feature Lavinia Popescu, Ph.D., chief scientist of R&D for Olaplex, who will explore the skinification of hair care. Meanwhile, Olaplex's CMO, Charlotte Watson, will speak in a separate session about brand and marketing excellence. Registration is now open.
Olaplex has launched its first hashtag challenge on TikTok, garnering more than 3 billion views in 72 hours.
Using the hashtag #OLAFLEX, the TikTok challenge features fans showing before-and-after images that illustrate how Olaplex's bond-building hair products helped them improve their hair.
The campaign taps into the nostalgia trends that are gaining momentum on TikTok and will rally passionate salon professionals and consumers around the mutual fact that everyone has made hair mistakes, according to Olaplex.
Related: Olaplex x Danessa Myricks Beauty in Conversation at Beauty Accelerate 2022
From stylists to mother-daughter duos, more than 400 creators uploaded videos over three days, showing how Olaplex helped them on their journey to healthy hair.
The high-energy, upbeat videos used music from Felix Cartal, an EDM DJ and producer who created a TikTok original track for the campaign.
Cartal, who has 2 million followers on Spotify, is known for his remixes of popular TV show theme songs on TikTok.
The company is also collaborating with more than 400 influencers to amplify the #OLAFLEX campaign with their own original content. The majority of them are micro-influencers, including Clara Gruger (@ClaraGrugz), Molly Katherine (@Scarlettohair) and Cyrus Veyussi (@Cyrusveyssi).
Olaplex Ambassadors Tracey Cunningham (colorist), Chad Kenyon (colorist) and Christin Brown (curl specialist) will also create content for the campaign.
Olaplex launched the #OLAFLEX TikTok challenge after the hair care brand went viral on TikTok, amassing 1.2 billion views with the hashtag #OLAPLEX.
"TikTok is the perfect platform to engage with our loyal Olaplex users, who've helped build our organic momentum on the platform, going from 24 million views to more than 1 billion in less than 30 months," said Charlotte Watson, chief marketing officer for Olaplex. "We view this challenge as a fun way to help educate on Olaplex's original patented bond-building technology to relink hair bonds to repair and strengthen from the inside for healthier hair." 
Ross Wakeham, group vertical director of growth, global business solutions, TikTok, said, "Olaplex is a prime example of a brand leaning into their organic momentum with the TikTok community and amplifying that success to build deeper engagement through a hashtag challenge."