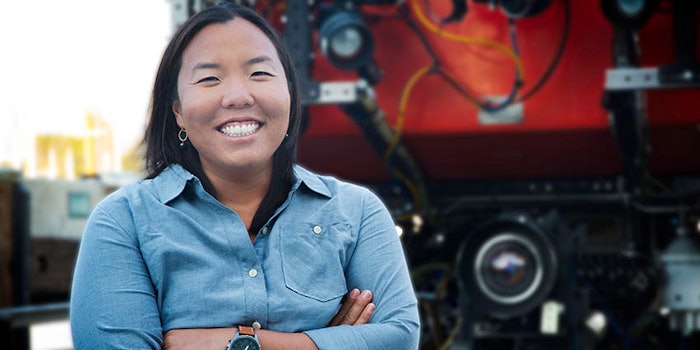 L'Oréal USA has announced that Anela Choy, Ph.D., will be recognized during the 20th annual L'Oréal-UNESCO For Women in Science Awards as an International Rising Talent.
The awards, held this year on March 21, 2018, recognize 15 outstanding young researchers from around the world for their scientific achievement, supporting and encouraging them as they further pursue their scientific careers.
Choy is an oceanographer and researcher at the Monterey Bay Aquarium Research Institute. She is being honored for her work on how human activity, such as fishing and pollution, shapes deep ocean food web. Her research contributes to the fundamental understanding of how pollution and contaminants move through food webs, aiding in the development of strategies to sustainably manage and conserve ocean ecosystems in the future.
Related: L'Oréal USA Aims for Carbon Neutrality By 2019
She will be joining the faculty of the Scripps Institution of Oceanography at the University of California, San Diego as an assistant professor this fall. Previously, Choy was named a 2016 L'Oréal  USA For Women in Science fellow.
"L'Oréal is proud to once again honor Dr. Choy for her scientific achievements and support her groundbreaking research," said Lauren Paige, Vice President of Public Affairs and Strategic Initiatives at L'Oréal USA. "For more than twenty years, L'Oréal has been on a mission to advance women in science and, over that time, our commitment to this cause has only strengthened."
The L'Oréal-UNESCO International Rising Talents program is both honors distinguished women scientists and supports promising young women researchers through a 15,000 euros grant, mentorship support and international exposure. Talents were chosen from the recent recipients of the For Women in Science fellowships awarded locally by L'Oréal subsidiaries worldwide, including the L'Oréal USA For Women in Science fellowship program.