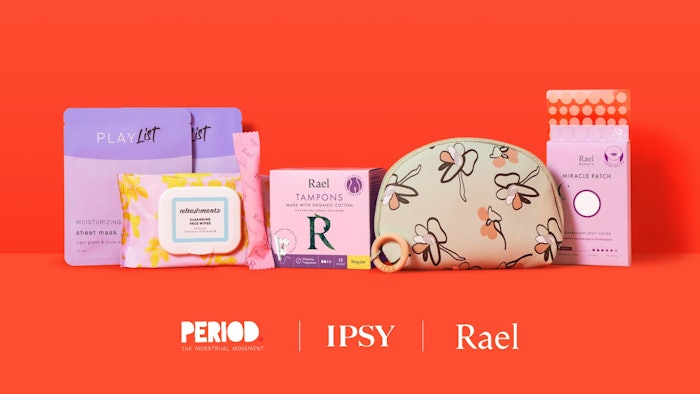 Ipsy is partnering with Rael to donate 10,000 Glam Bag Period Packs filled with 100,000 menstrual and self-care products to Period., the global non-profit that created Period Action Day on October 8. 
With this activation, Period. is focusing especially in Black and Latinx communities—two groups Ipsy has pledged to support. 
Sorah Park, chief marketing office of Rael Beauty, said, "We are thrilled and honored to partner with Ipsy and Period. for a cause close to our mission. Rael was founded with the goal of ensuring all people who bleed have better access to clean, safe, and effective feminine care products. I can't think of a better initiative than Period Action Day to advance this mission by providing more access to menstrual products to those who need them most, and we are humbled to lend our support."