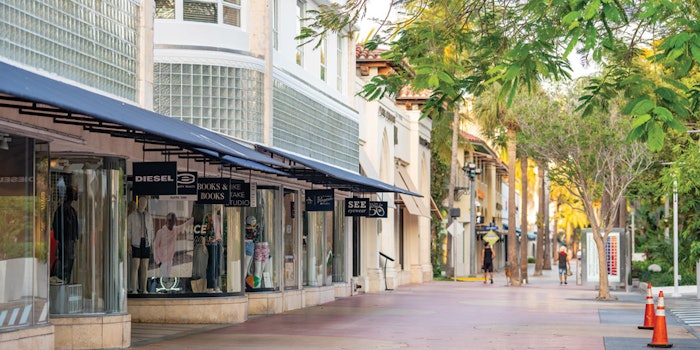 They say that lockdowns have created time disorientation among those staying home, which is related to the low variance in settings and daily activities in our lives. Time simultaneously rushes forward and moves at a snail's pace. I've experienced another type of time warp. By the time each issue of Global Cosmetic Industry mails to readers, the world has seemingly changed all over again.
Last month I examined some long-term changes facing the beauty and personal care industry as a result of the COVID-19 pandemic. Now, as I write this month's story, we're already beginning to see staggered reopenings of cities, countries and businesses—with new limits and restrictions.
CNNa recently reported on Cowen research that "found a 'general lack of confidence among consumers in returning to key business industries,' including retail."
On the other hand, a survey from Buzz Beauté (www.buzzbeaute.com) and reported by Global Cosmetic Industry, found that, within the first 30 days of salons and spas reopening, 81% of respondents planned to receive hair services, 53% planned to get pedicures and 44% planned to receive spa treatments (either skin care or a massage).
Of course, the impacts of this increased person-to-person contact on sales and, most importantly, human heath, remains to be seen. The rates of hospitalizations we see in four to eight weeks as of this writing will likely signal how successful restriction rollbacks could be while the world waits for a widely available vaccine.
Salons in some U.S. states have reopened with wide arrays of hygiene practices. (News reports have shown everything from full head coverings for stylists to others sporting not so much as a mask.) Ulta Beauty, meanwhile, signaled what its eventual store openings will comprise.
The retailer's reopening measures will include limited store occupancy, the elimination of testers, temperature checks, face coverings for all workers and incoming customers (in some U.S. states, requests by retail staff for hygiene compliance has led to threats, gun-waving and at least one death of a store worker), signage and floor decals to provide distancing guidance, spaced-out registers with protective barriers, contactless payment options, limited in-store hair services featuring face coverings for guests and associates, and of course regular cleanings and widely available hand sanitizer stations.
No one expects life to go back to normal anytime soon. Nor will that normal be what we've experience previously. My most sincere hope is that for a safe return to business whenever this becomes feasible.
Be well.
Jeb Gleason-Allured, Editor in Chief
Footnotes:
awww.cnn.com/2020/05/01/business/malls-reopening-stores-macys-simon-property-group/index.html