In the world of 2021, planning can be more of a hope than a firm commitment. Will you attend that summer concert or will it be pushed to the fall? Will you see the next blockbuster in theaters or catch it on your favorite streaming service? 
While some decisions remain up in the air, retailers have often already made commitments months in advance, thanks to long-lead buying and production cycles. While predicting the future is never an easy task, the current environment makes this more challenging than ever.
New Tools Needed
Merchandise financial planning is the starting point for the retail planning process. This stage allows chief merchants and planners to set guardrails around decisions to be made downstream. Historically, this process has relied on forecasting and reforecasting, but increasing uncertainty now demands a more calibrated approach.
As consumer buying habits have shifted at an increasing pace and lead times for merchandise have held steady or even lengthened, retailers now need more adaptive tools to give them insight into how decisions will play out in-store and the precision to understand their customers beyond simple attributes such as store geography.
Disruptive Demand Shifts
For decades, lipstick has been a critical business category within fashion around the world, and its fate naturally impacts adjacent and complementary products. As a central part of the makeup category, planners naturally purchase tubes to fill their shelves and keep up with demand, a choice which made perfect sense until face masks suddenly rendered lip color a largely moot point. 
This change has sent ripples through the makeup category; in fact, more than two-thirds of consumers scaled back their use of makeup in the past year. While this has left some retailers with an overstock, it has also shaken up demand for adjacent products such as eye shadow and mascara and can spread further to other categories.
While such radical shifts in demand thankfully are uncommon, this example teaches us important lessons about what has become the science of fashion, or how retail planners buy and the interplay of their choices. What's more, it offers an opportunity to consider how new facets of retail science can help stores and brands take a more fine-tuned approach to planning.
Complex Demand Planning
Chief merchants are no strangers to a challenge. By definition, these leaders must look ahead into the future and create an assortment of products with both the breadth and depth to meet the needs of tomorrow's consumer—whether that's a complementary rainbow of shades or a variety of brands to appeal to a mix of consumers. 
Today, the considerations are more complex. For instance, with their favorite red lipstick sitting idle on the vanity, shoppers may be apt to try out a smoky eye, uninhibited by the need to match their look with an appropriate lip pairing, and retailers may see shadow sales skyrocket.
Demand transference, or the interplay between products in a given category in light of or in the absence of one another, is often observed in the case of stock-outs: when a shopper in search of a nude lipstick finds only pink, red and burgundy in stock, they may opt for a different shade rather than walk away empty-handed. 
As merchants add more options to the mix—say a berry shade for spring—they may see a halo effect, with shoppers buying berry and pink together, or they may see the new shade steal share and "cannibalize" a shade that had previously held its own.
Masks may have temporarily caused consumers to give lipstick the kiss goodbye, pulling the bottom out on even the best-planned assortments and sending demand transference spinning. 
New Planning Tools
To keep up, retail planners are using new strategies gleaned from the science of fashion to recalibrate:
Intelligent forecasting: Offering a science-driven forecast, intelligent forecasting tools look at retailers' messy data and identify trends. More critically, in today's world, these tools can identify anomalies big and small (from a global pandemic to unseasonable weather) and dampen the noise, allowing for a normalized forecast for 2022 and beyond.
 Advanced clustering: Factors like a city- or county-level lockdown or localized trends can mean two stores in the same region may have less in common than before. Advanced clustering helps merchants work around this, enabling them to intelligently stack similar stores with similar customers—rather than the historic model of grouping them based on simple attributes like geography or climate—and plan their merchandise assortments accordingly. This results in a more tailored assortment without requiring planners to start from scratch for each and every store.
Affinity science: As mascara and eyeshadow sales tick upward, so might makeup remover and cotton balls. The interplay of demand among different products, or even different categories, is an added curveball for planners. Still, the right tools can help identify underlying relationships and affinities to predict such changes.
Rebalancing science: Changes in demand can lead to excess inventory, making fodder for a sale in some stores and a perception problem in others. With access to a complete view of their assortments across stores, planners can rebalance inventory among stores to match localized demand and avoid overstock.
Markdown optimization: As retailers strive to protect their margins, it is essential to identify the ideal time to discount that overstocked lipstick so as to derive maximum margin and minimally impact perceived value among customers.
Size profile science: While makeup may be one-size-fits-all, apparel retail planners are tasked with ensuring the right size is always in stock. Data-driven tools can help them determine size range profiles specific to given locations or advanced clusters of stores so that the ideal quantity of inventory in the ideal mix of sizes for a given store's customer base is stocked.
Facing Ongoing Unknowns
While retailers are still getting their arms around the lipstick challenge at hand, the pandemic continues to shake up the fashion category. From the rise in athleisure over business attire to so-called "maskne" potentially spurring new skin care sales, planners continue to deal with the shockwaves of the pandemic.
As we look forward to the world reopening, timelines remain unclear, but retailers have the technology and tools within reach to help them plan intelligently, even in the face of many unknowns.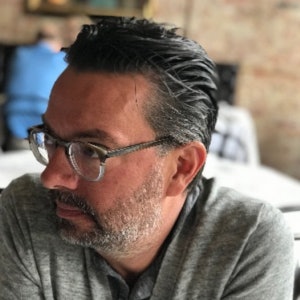 Greg Flinn manages Oracle Retail's planning and optimization applications from an evolutionary and go-to-market point of view, which includes solutions such as merchandising financial planning and assortment and item planning. Finn leverages more than 20 years of retail merchandising planning experience from the Neiman Marcus Group, where he was leading the team's Oracle Retail implementation of planning and merchandising solutions.