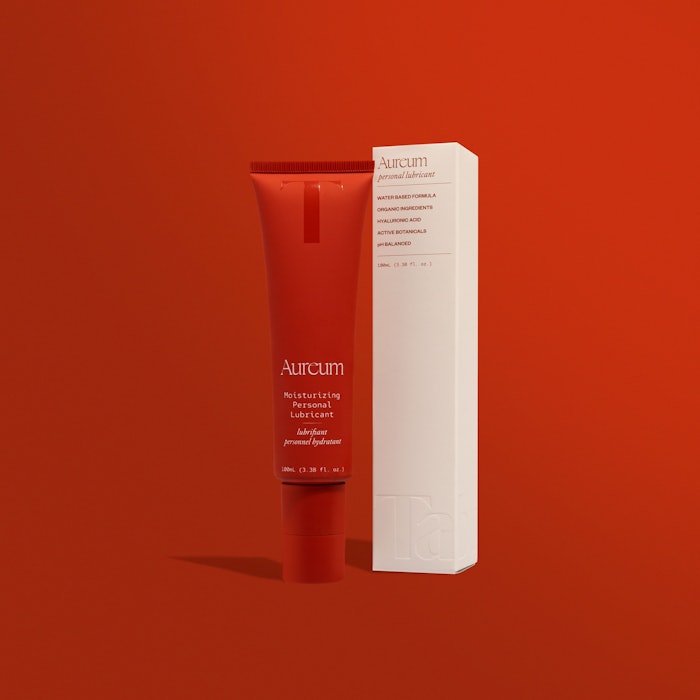 Sexual wellness brand Tabu Group, Inc., which focuses on the needs of women aged 50-plus, as well as those in their 30s and 40s, is launching at Sephora.com. SKUs, which qualify under the Clean at Sephora program, will include The Golden Hour Kit ($145), featuring a personal massager and lubricant, as well as its best-selling personal lubricant, Aureum ($37).
The brand, which recently experienced 285% year-over-year growth, launched in November 2020 and previously expanded to Goop.
Tabu addresses concerns such as painful sex through a focus on routine sexual health, similar to the ways in which beauty routines are formed.
Per the brand, "71% of customers who use their Tabu products at least once per week noticed an improvement in both their physical and emotional health, 88% reported decreased pain with sex, 80% reported an increase in their libido, and 76% of customers say Tabu has improved their self-confidence."
"The physical and emotional benefits of sex are real, and they don't come with an expiration date," says Tabu founder and CEO, Natalie Waltz Fretwell. "To my 24-year-old sister, a vibrator might be a toy. But to a 50-year-old woman dealing with dryness and atrophy or a 70-year-old dating again after being celibate for 15 years, a vibrator is a tool that can help remedy symptoms and maintain or unlock an important part of her life. We are thrilled to partner with Sephora to help women feel beautiful, confident, and vibrant from after pregnancy to menopause and beyond."
Fretwell adds, "We know that things like vaginal dryness, atrophy, low libido, and low body confidence are incredibly hard to talk about let alone act on, which is why building a supportive community has been so critical for us. Not only do we lean on our expert advisors for product development, but we host monthly office hours where all members of our community are able to ask their sexual health questions–anonymously and totally free of charge."
"We are so excited to introduce Tabu to our assortment as we continue to grow this important, emerging area within beauty and wellness and look to support our clients through all of their life stages, including menopause," said Cindy Deily, VP skin care merchandising at Sephora. "With its inclusive and science-backed approach to hormonal and sexual health and well-being, Tabu is committed to offering a wide range of products that support clients on their unique journeys and at various stages of life. We look forward to welcoming this brand into our Sephora community and know that it will be a wonderful addition to our clean beauty and wellness assortment."