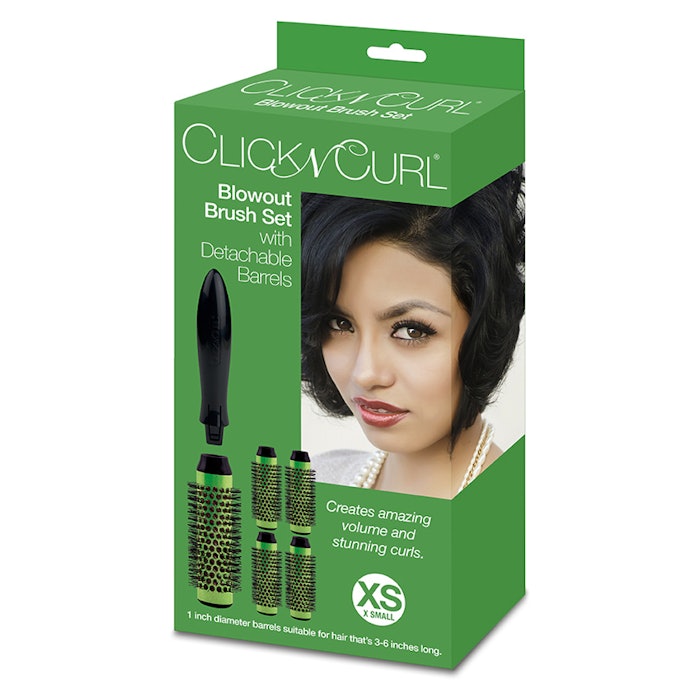 Helping create a blowout at home, Click n Curl launched XS Blowout Brush Set, a detachable round brush styling tool. This tool allows for users to dry and style all in one step.
The detachable handle turns the brush heads into a roller, allowing each section of hair to cool and set, while styling other sections. This product helps minimize the amount of heat applied to hair when styling.
Users with shorter hair or who would like a tighter curl can now opt for the XS version. The product is suitable for hair three to six inches long and contains five, 1-inch brush barrels, one universal handle and three clips.
It can be used as a conventional round brush and produces results consistent with hairstyle trends such as body, volume and loose flowing curls.