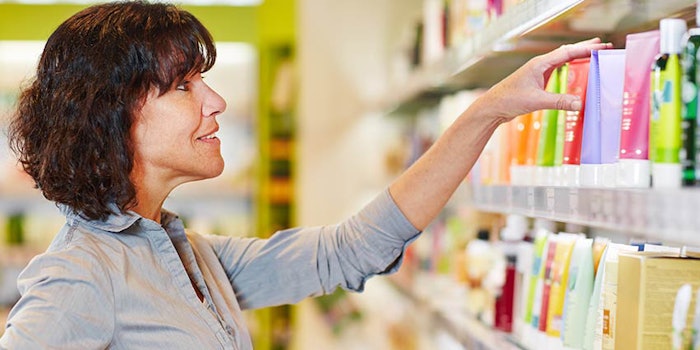 BrandSpark International has announced the winners of the 2018 Best New Product Awards (BNPA).
The awards, which cover four major categories—food and beverage; beauty and personal care; household; and kids—were determined by the votes and opinions of more than 11,000 consumers, who participate in BrandSpark's nationwide survey.
This year marks the 10th anniversary of the awards. And what do the victors have in common? "BNPA winners all start with a great idea that resonates with consumers and what they seek in that product's category," says BrandSpark International president and CEO and BNPA awards founder Robert Levy. "Since BNPA winners are determined by the feedback of real product purchasers, every winner has been proven to deliver on its promise with great performance or great taste."
And when it comes to beauty and personal care, the last decade has seen a shift in the perceptions—and formulations—of drugstore products. "Drugstore brands have gone more premium, with innovations and special ingredients known before to only appear in more expensive products. Brands such as Olay and L'Oréal increasingly bring these innovations to mainstream consumers and it's working," says Levy.
This year's beauty and personal care winners are:
Brow Cosmetic: Covergirl Easy Breezy Brow Micro-Fine Fill + Define Brow Pencil
Concealer: Revlon Youth FX Fill + Blur Concealer
Conditioner: TRESemmé Keratin Smooth Color Conditioner
Eye Liner: Burt's Bees Nourishing Eyeliner Pencil
Face Wipes: Burt's Bees Micellar Cleansing Towelettes
Facial Scrub/Exfoliator: L'Oréal Paris Pure-Sugar Purify & Unclog Face Scrub
Foundation: Revlon Photoready Insta-Filter Foundation
Lip Balm: Revlon Kiss Exfoliating Balm
Lip Color: L'Oréal Paris Infallible Paints/Lip
Mascara : L'Oréal Paris Voluminous X Fiber Mascara
Shampoo: TRESemmé Keratin Smooth Colour Shampoo
Toothpaste: Crest 3D White Whitening Therapy Sensitivity Care Toothpaste
Additionally, the companion American Shopper Study examined consumers' behaviors and shopping trends. Key insights from the American Shopper Study:
Customers embrace innovations, with seven out of 10 Americans saying they like to try new products.
Shoppers try new products from the brands they trust, but two out of five say they are less brand loyal now than they were a few years ago.
Peer reviews are the new word of mouth; 65% of consumers say they generally trust reviews to guide their purchasing decisions. "The impact of consumer recommendations and reviews also continues to grow. Consumer reviews are more important than ever and their growing popularity makes shoppers even more receptive to consumer-voted awards like the BNPAs," said Levy. "One might expect shoppers to feel overwhelmed by the vast array of product choices, but this isn't necessarily the case. Instead, Americans are simply seeking out more information via reviews and online research in order to make better purchases. According to this year's results, two in three consumers regularly check consumer reviews, along with Google searches and direct searches on Amazon."
When it comes to beauty and personal care products, nine out of 10 shoppers are looking for products that are "gentle on the skin"; 60% say products from the best drugstore brands are as effective as those from expensive brands.