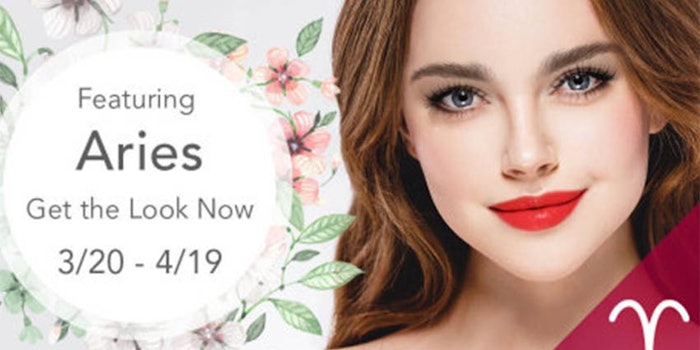 Perfect Corp.'s YouCam Makeup and Beauty Circle have introduced a series of daily horoscope-inspired beauty looks for app users. The interface will provide users with sign-based looks and lucky colors.
The content was developed in cooperation with astrologers to provide users with the "best looks each month." The app allows users to try on the looks recommended for them. Aries, the app's first featured look, is shown above.
Perfect Corp. will release a new look each month, focusing on the current zodiac sign; Taurus is next. The Beauty Circle platform will allow users to find new looks, makeup, style, beauty advice and find their celebrity "horoscope twin."
"There has always been a natural cross-over between the realms of beauty and astrology," said Alice H. Chang, CEO of Perfect Corp. "YouCam Makeup is delighted to offer an innovative new way for celestial enthusiasts to experience their star signs with our virtual zodiac makeup looks, and a complete collection of style focused horoscopes."
YouCam Makeup is available for free download on the App Store and Google Play.