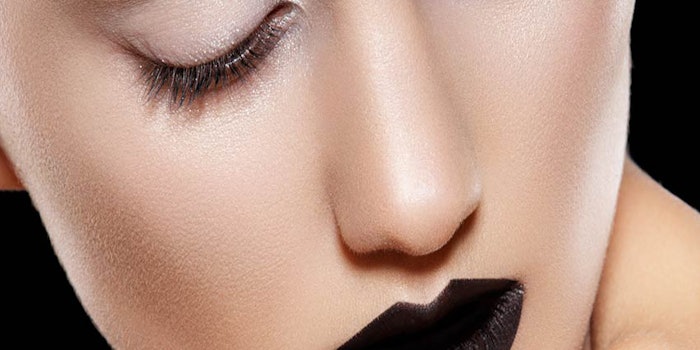 Beauty M&A had an extremely busy year in 2016, with Estee Lauder, L'Oreal and Unilever driving many of the deals, including the acquisitions of Becca Cosmetics, IT Cosmetics and Dollar Shave Club, respectively. These deals and the additional needs of these top strategic players point to beauty's top growth areas, according to Nicholas Micallef, senior beauty and personal care analyst, Euromonitor International.
Micallef, who recently reviewed Unilever's acquisition prospects, explained that the buying power of top-tier companies overshadows that of organizations such a Henkel and Biersdorf, creating an uneven playing field in the pursuit of high-yield, high-value brands that can consolidate power in the beauty and personal care space.
A Color Shopping Spree?
It's no secret that color cosmetics are having a moment. Micallef noted that Unilever, which has under-leveraged the prestige color category, could conceivably decide to go on a color cosmetics "shopping spree."
One potential target: Charlotte Tilbury.
The brand was founded by a makeup artist and posted $8 million in sales in 2015 after just two years in business. It has also established standalone stores in the United Kingdom, signaling that it is ripe for future growth.
The brand's retail sites include innovative "Magic Mirrors," touchscreens that can detect skin tone and allow consumers to virtually try on 10 makeup looks.
Seizing Opportunities
Unilever has historically done well with acquisitions, noted Micallef. For instance, during the professional hair care boom a few years ago, the multinational purchased TRESemmé and TIGI Professional. Since that time, these brands have become ubiquitous. 
Following the acquisition, Unilever expanded TRESemmé into Indonesia and Brazil. In just a few years, Unilever grew the brand from about $5 million in sales in those markets to $28 million in Indonesia and $279 million in Brazil (2015).
As Micallef noted, Unilever is adept at "seizing opportunities at the right time." 
Perhaps it can do the same with emerging opportunities such as dermocosmetics and niche brands.
Below, are a number of growth areas, identified by Micallef, that Unilever and its competitors will likely be focused on in the new year and beyond.
8 Beauty Growth Opportunities
1. Niche
Niche brands that connect with consumers offer opportunities for top multinationals, Micallef said. This is particularly true in fragrance. Recent examples include Puig's minority stake in EB Florals, Shiseido's purchase of Serge Lutens, Estee Lauder's acquisition of Le Labo and L'Oréal's purchase of Atelier Cologne. 
2. Mature Markets
Companies like Unilever are under-performing in mature markets, including North America, particularly in the premium beauty space. As a result, Micallef noted that these multinationals are developing their positions to compensate for slowing and erratic emerging markets.
3. Emerging Markets
That said, volatile emerging markets are pushing multinationals to consider purchasing local players that have an existing connection with consumers. At the same time, markets such as Asia offer disruptive categories, like masks, which can create acquisition opportunities that can benefit both emerging and established markets.
4. Retail Reboot
As many retailers such as Macy's are suffering from changing consumer shopping habits, many brands are opening their own boutique stores to reduce their dependence on department stores and other declining models, said Micallef. From L'Oreal's Paris boutique to the Estee Edit shop in London, brands are staking their own place in retail and investing in the omnichannel shopping experience.
5. Probiotic Beauty
The microbiome trend is heating up.
The probiotic trend is gradually making its way into skin care, as seen with Esse Skin Care's Probiotic Serum, which reportedly contains 1 billion live probiotic microbes per milliliter, which improve skin firmness by an average of 16% in 28 days.
Meanwhile, Ganeden has introduced the PrevaLeaf Probiotic Boost soothing cream for vaginal pH balance and wellness.
And, notably, Mother Dirt has introduced what it claims are the first-ever consumer products containing AOB, or ammonia-oxidizing bacteria, which "consume the irritating components in sweat and ... keep skin clean and clear." Mother Dirt's AOB-powered products include: AO+ Mist (100 mL; $49), Mother Dirt Shampoo (100 mL; $15) and Mother Dirt Cleanser (100 mL; $15).
6. Dermocosmetics
Dermocosmetics, which are bridging the gap between cosmetics and pharmace­uticals, have created new opportunities for brands such as Jouviance and La Roche-Posay.
It has also spurred activity from suppliers. For instance, DKSH and Total Specialties USA have signed a distributor sales agreement to distribute Total's Gemseal range, hydrocarbon emollients that are recommended in the formulation of dermocosmetic products for skin care, hygiene, makeup, hair care and sun care, within the United States.
And Air Liquide's Seppic subsidiary has acquired the Serdex division of Bayer, boosting its natural active ingredient expertise for dermocosmetics and skin treatments.
At the same time, natural active ingredient manufacturer Silab has acquired Ecomeris, a start-up specializing in film technologies and natural coating solutions for cosmetics and dermocosmetics.
7. Expert Skin Care
Dermatologist-inspired brands are all the rage, and present a growth opportunity for Unilever and its competitors, according to Micallef.
For instance, dermatologist and cosmetic surgeon, Dr. Kim Nichols, will serve as Avon's consulting dermatol­ogist. Nichols will educate represen­tatives about Avon's Anew Ultimate Supreme Advanced Performance Créme, which comprises the company's Celluvive complex and Tahitian black pearl essence.
And Robin McGraw, founder and CEO of Robin McGraw Revelation, and board-certified dermatol­ogist, Dr. Jessica Wu, have collaborated to launch a luxury skin care range under the Robin McGraw Revelation brand. The line comprises 14 products that will retail for as little as $22 and will be packaged with a motivational quote from McGraw hidden under the lid.
8. Hybrid Products
As the L'Oreal purchase of IT Cosmetics showed, multifunctional products are creating new brand opportunities. Micallef noted that brands that offer a hybrid of skin care and cosmetics can provide an attractive acquisition opportunity.