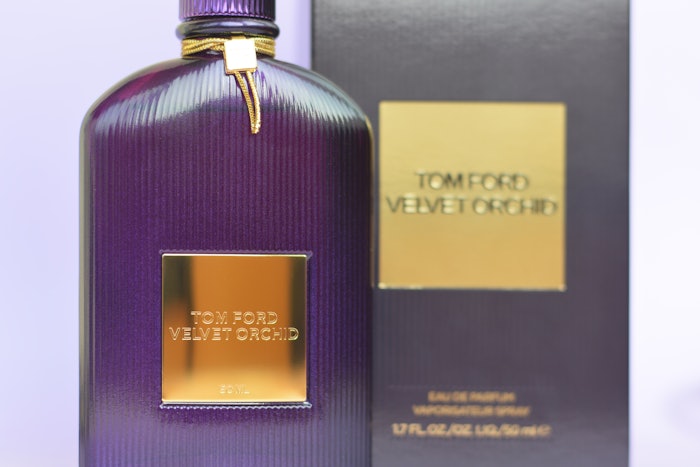 In looking back at the most-read stories of 2022, Global Cosmetic Industry uncovered some of the biggest conversation starters of the year. Excluding top-performing market data reports published in our brand's monthly magazine, the stories listed below were the most-read items for the year as of December 5, 2022.
Some leading items included big news stories, including Sephora's return to the U.K. market and The Estee Lauder Companies' forthcoming launch of Balmain Beauty.
Others, however, pointed to larger patterns in the industry.
1. Celebrity Beauty Backlash
In November, Vogue Business noted, "From Brad Pitt to Travis Barker, famous names are cashing in on the boom in prestige skin care. Critics question if they are squeezing other brands out of an increasingly competitive industry."
Indeed, consumers, indie brands and industry media alike highlighted the perceived cash-in by celebrities with thin-to-nonexistent ties to beauty. In an age of sustainability, many wondered why the world needed these new brands. (This is in contrast to celebrities like Rihanna, who have stronger alliances and missions in the beauty realm.)
Perhaps the most intensive response came in September when Brad Pitt launched Le Domaine, a luxury skin care brand featuring grapes and olive oil derived exclusively from the Perrin family's vineyard in Provence, France.  
The high pricepoint for the brand, perceived similarities to existing brands and negative headlines featuring the actor perhaps spurred the backlash. Nonetheless, readers clicked this story more than any other in 2022.
Readership was also high for a much less controversial (and much more accessible) launch, YouTubers Brooklyn and Bailey McKnight's itk (which is an abbreviation of "in the know"), a line of dermatologist-tested skin care essentials co-developed by Maesa, which launched exclusively at Walmart.
The cruelty-free skin care line, inclusive of 15 SKUs for a wide range of skin types and needs, is available in 3,800 Walmart stores nationwide and online on walmart.com. 
2. Indie Brands Struggle
Bite Beauty, Lilah B. and many other brands shuttered this year in the wake of the pandemic, supply chain challenges and inflationary pressures. Among the most read stories this year was the announcement, in January, that Aubrey Organics was closing its natural hair and skin care brand after more than 50 years.
The brand announced, "It is with gratitude to our customers that we announce the closing of the Aubrey brand. Additionally, we have two sister brands—Heritage Store and Life-flo—that may have products suited for your needs. We recommend checking them out, and if you have any follow-up questions please don't hesitate to reach out."
3. Sustainability Reins
Based on survey feedback, Global Cosmetic Industry readers overwhelmingly believe that sustainability was the story of 2022.
This was reflected among our most-read stories, which included:
4. Hair Care Renaissance
Hair care continued to post the fastest growth in U.S. prestige beauty in Q3 2022, per NPD. Hair care sales totaled $853.8 million for the period, representing 23% year-over-year, a growth rate almost identical to Q2.
It's little surprise, given the skinification of hair care, that skin care winners such as The Ordinary decided to get into the game. In February, The Ordinary launched its hair care line, highlighting the power of sulfates. 
Accessible brands also stepped up their hair health game. In March, Unilever brought its Beautiful Hair & Scalp (bhs) range of anti-dandruff shampoos and conditioners to Walmart. The line uses a formula with 3% salicylic acid to nourish and fortify hair to prevent dandruff and relieve dryness. The collection has products designed for different hair needs, including vibrant hair color, frizz, damaged and weak hair, curls and detox.
5. On-trend Launches
A number of brand launches topped our most-read list, highlighting the convergence of consumer behaviors and needs and product innovation. Highlights included:
6. An Uncertain Economy Cannot Stop Acquisitions
Acquisitions became tougher this year amid more challenging financing conditions. That didn't prevent the consummation of key beauty acquisitions, including: